3 Types of Implants with Surgical Instruments, The best Price-Quality ratio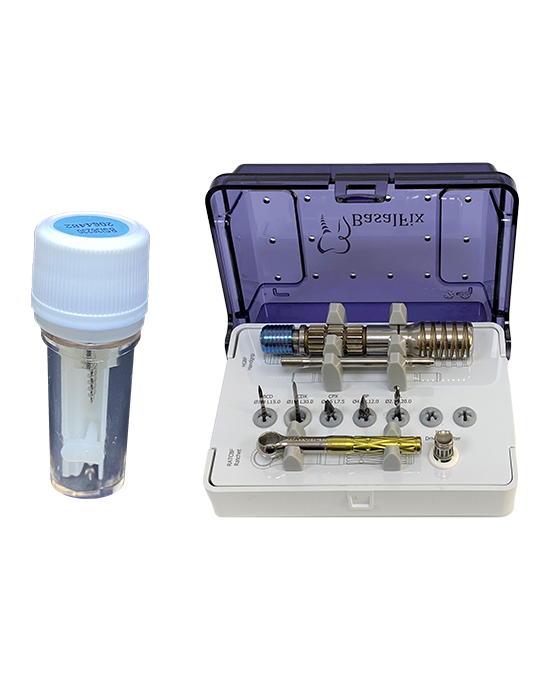 BasalFix is a dental implant system completely developed and manufactured in Italy, It is using only certified medical materials sourced from referenced suppliers. BasalFix Implants consist of high strength titanium grade 4, according to the ASTM F 67 norm and manufactured in an ISO 7 type clean-room. We offer the best price-quality ratio and a passport for every implant. BasalFix dental implants are single-piece in many different sizes with the most flexible abutments.
We offer All-In-One for the most successful dental implant treatment:
types of implants (Basal, TPI, Compressive)
Prosthetic components
Surgical instruments
3 TYPES OF IMPLANTS
MADE OF HIGH STRENTH TITANIUM GRADE 4
FLEXIBLE ABUTMENTS
SURFACE CLEANING TROUGH PLASMA
PROSTHETIC COMPONENTS
COME WITH SURGICAL INSTRUMENTS IN ONE PACKAGE
THE BEST PRICE-QUALITY RATIO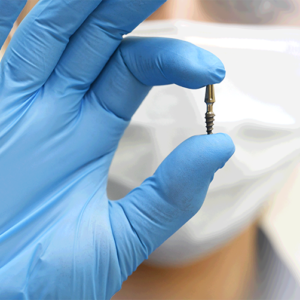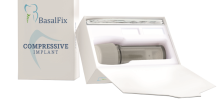 The package includes:
1 sterile implant
1 sterile impression coping transfer
1 burnout cap
1 analogue
3 labels
Instructions for Use
Basalfix outer packaging is made of cardboard and features a useful tearoff opening system. The packaging design shows the indications regarding the implant line name: Basal, Compressive or TPI.
The external labels are distinguished by the colour coding:
O Blue: Basal Line
O Green: Compressive Line
O Yellow: TPI Line
The sticker contains also all the specific data of the implant: description, reference number, production batch, sterility expiration date and manufacturer. Inside the pack there is the sterile tube containing the implant and the plastic impression coping, the plastic analogue, the burnout cap, the instructions for use and 3 stickers with description, reference number and production batch of the implant, which must be applied on the patient's medical record, on the implant passport given to the patient and on any further documentation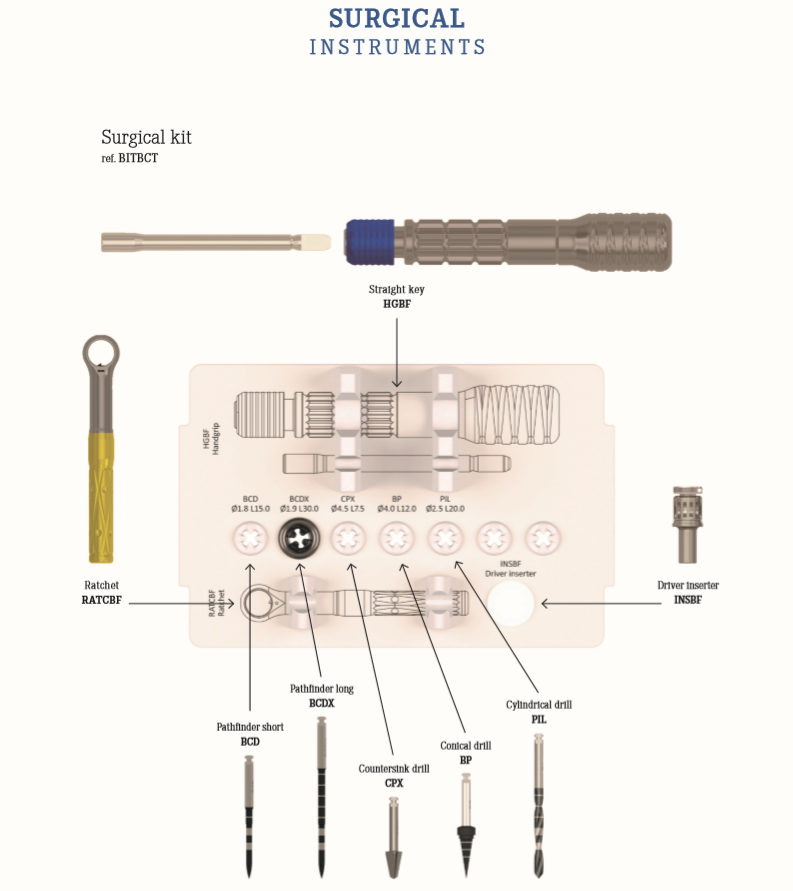 WE ACCEPT AGENT FROM ALL AROUND THE WORD